Why I Love Butch Women, and Other Endangered Species
The service having id "propeller" is missing, reactivate its module or save again the list of services.
The service having id "buzz" is missing, reactivate its module or save again the list of services.
March 30th, 2009 | 12:48 pm
There is something about being in close proximity to a butch woman that makes me go a little fluttery inside – kind of melty and shy, and occasionally, bold. Perhaps this is accentuated by the fact that butches are rare and precious in my particular corner of the universe, but when and wherever they cross my path, something within me sits up and takes notice – because I share the other side of the secret. I know the special magic that happens when female yin meets female yang, and the opposite polarity locks us together like magnets caught up in each other's sway.
I live in Southern California, where chic lipstick lesbians and glamorously androgynous sirens rule the Sapphic roost. It is not quite as fancy as the celluloid fantasy presented on The L Word, but the 'type' of gay women that I meet definitely trends more towards feminine women seeking the same. Believe me, I appreciate that dynamic. I've been there, and still, on occasion, find it lovely country to learn and love and grow in, but for me – it's not quite home.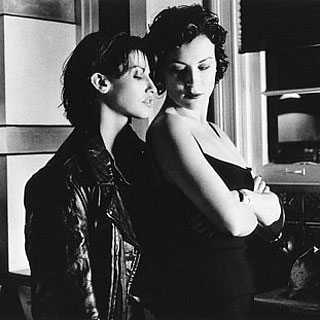 I am a femme lesbian who desires butch lesbians. To be perfectly candid, I am still figuring out the finer points of just what that means to me. But I derive from this identity, from this dynamic, a sense of satisfaction, of completion so sweet that I can hardly begin to articulate it. And yet, from time to time, I hear this complex, richly diverse way of relating boiled down to something like, "If that's what you like, why not just date a dude?" Even more unsettling, in my experience, is the fact that this sentiment is expressed by other lesbians as often as it is by straight folks.
I don't pretend to understand my preference for women on the masculine side of the gender spectrum anymore than I understand why I am attracted to women in the first place. It just is. Why not just date a dude? The short answer is easy: because I'm a dyke, and because butch women are just that – women. But that explanation leaves rather a lot of important things out.
So how about the long answer?
I love the way a butch looks in a suit or a good pair of men's jeans, but it's how she carries herself
Tweet