ThreeWay: Femme Battle Tactics
The service having id "propeller" is missing, reactivate its module or save again the list of services.
The service having id "buzz" is missing, reactivate its module or save again the list of services.
April 26th, 2010 | 10:55 am
Julia: So last week's ThreeWay was about how butches use chivalry to show their appreciation for their significant others. This week I thought we could talk about some of the ways we, as femmes, show our appreciation for the person we're dating/loving/boning.
Amy: Sounds fair enough. Although, this might get me in trouble, considering I think I come up short in my relationship.
Julia: I am going to suck on a mini-tootsie pop while we chat to show my appreciation for having a sugar high.
Amy: JEAL. Wish I had one. You know you just want readers to have a sexual image of you while they read this. Sucking.
Julia: Shut up. I'm VERY appreciative! (Of readers having a sexual image of me while they read this.)
Amy: Haha. Ok, so what kinds of things do you do for your partner?
Julia: I fall into the domestic goddess femme category. I show my appreciation by homemaking and, in large part, by feeding T delectable, healthful foods that I usually cook myself.
Amy: Crap, I can't let my partner read this.
Hmmpf. I knew I should have just stuck with Little
Suzie Homomaker as my drag queen name...
Julia: LoL
Amy: That's nice. Do you wear anything special while you do these things?
Julia: If it makes you feel better, I would kill for your fashion sense!
Amy: Thanks. :)
Julia: Sometimes, but I've gotten lazy about that these days since we're both so busy. Plus, you don't really want to cook wearing a nice outfit. At least, not when you're as messy in the kitchen as I am. Ha.
Amy: Do you wear an apron?
Julia: No, I need to find a cute one!
Amy: I told A that I'd do more chores if she bought me a really cute apron.
Julia: Awww.
Amy: And pink dishwashing gloves.
Julia: Ha!
Amy: It makes a HUGE difference to me. I need some sort of motivation. And fashion is motivating to me.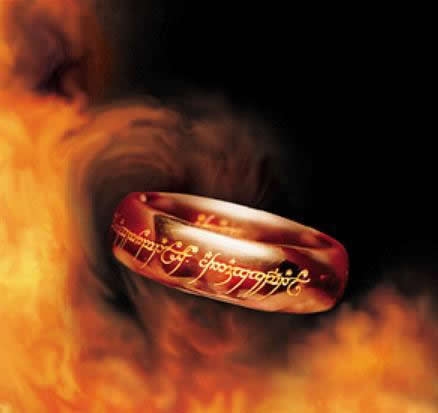 Never doubt the power of the perfect accessory.
Julia: It makes it kind of fun role-play-ey.
Amy: Yes. For sure. Like, when I have a big cleaning day, I have to wear something fun.
Julia: Like what? Describe a typical Miller housecleaning ensemble.
Amy: Last time that was a leotard and leg warmers.
Tweet